MeGleam™ Blackhead Remover Vacuum

The Blackhead Remover Vacuum
Is a multi-functional skincare device that uses suction to remove all facial dirt trapped under your skin. This tool is key to removing blackheads, whiteheads, oily skin and reducing wrinkles. Its vacuum function cleans the face thoroughly through suction, removing all residue and dirt inside your pores, this increases blood circulation inside the skin leading to more vibrant and healthy skin cells.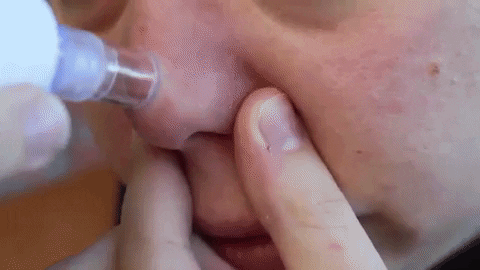 The Blackheads Remover vacuum Facial Pore Cleaner is the newly invented solution to shrinking large, oily pores. 5 replaceable suction heads are included in this set, ensuring that it works for all types of skin! Everyone is sick and tired of large pores and blackheads! 
Features:

Our

 

blackheads remover

 

vacuum painlessly removes blackheads from the root!

The suction power is bigger than the traditional blackhead suction machine.

Five suction heads, fit for different blackheads and skin, remove horny and dead skin

Vacuum suction system to promote skin blood circulation and lifting the skin

With the light on the machine head, easy for you to see your skin clearly

Great for all skin types include normal, rough, wrinkled, dry, and sensitive. All can benefit from our skin vacuum. 
Shop now and get free delivery!
Please Be Patient - Possible Shipping Delay Due To COVID-19